7
Next we need to knock out a hole so our artwork on the bottom layer can show through. This is easy. All we have to do is to create a selection that matches the size and location of the artwork. In Photoshop, we do this holding down the cmd key (or cntl key on Windows) and then clicking on top of the thumbnail image in the Layers Palette for the layer holding the artwork. When you click on a layer's thumbnail image, Photoshop creates a selection that includes all the non-transparent pixels in that layer. This is a very handy feature.
As I mentioned back in Step 2, I also intend to add an 8 pixel inlay, so we need to make room for that as well. We'll want the hole to be 8 pixels bigger all the way around, so choose Select->Modify->Expand and enter 8 pixels. This gives us a selection that matches the hole we wish to create in the layer containing the brushed metal surface we just created. Make sure that layer is still selected and hit delete to remove the pixels from that layer. Then deselect with cmd-D (cntl-d on Windows). Your image should look like this now: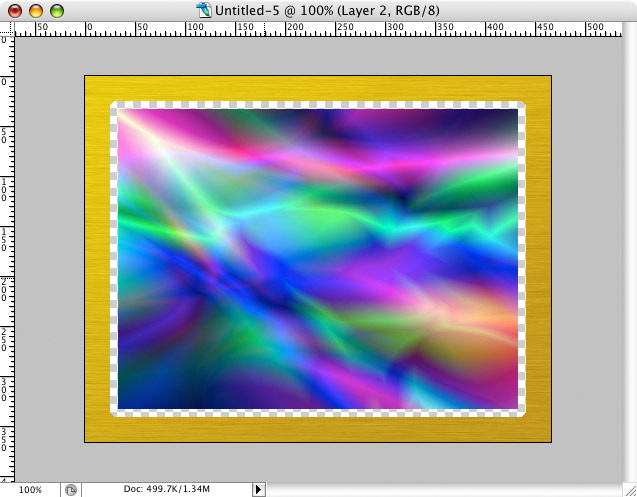 8
We'll give the frame a 3D look with a Layer Style, starting with Bevel and Emboss. So select Layer->Layer Style->Bevel and Emboss and make these settings: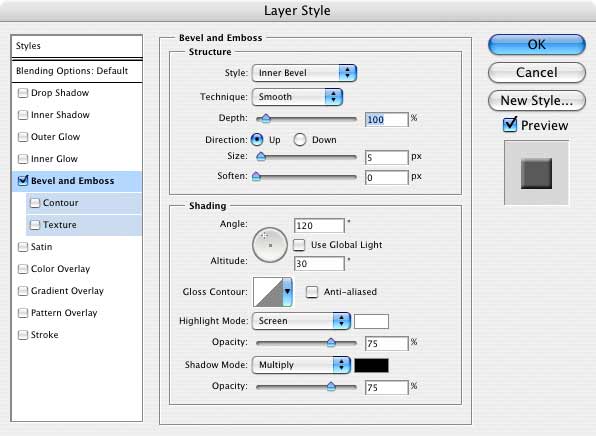 Which gives us the following result for the frame: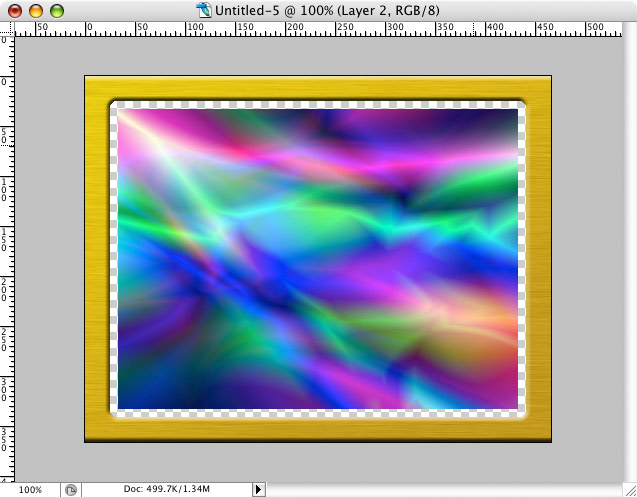 9
Lastly, we'll add an inlay using the Stroke feature in the Layer Style. Below are the settings I used. I used black for the color, but you can use any color you want.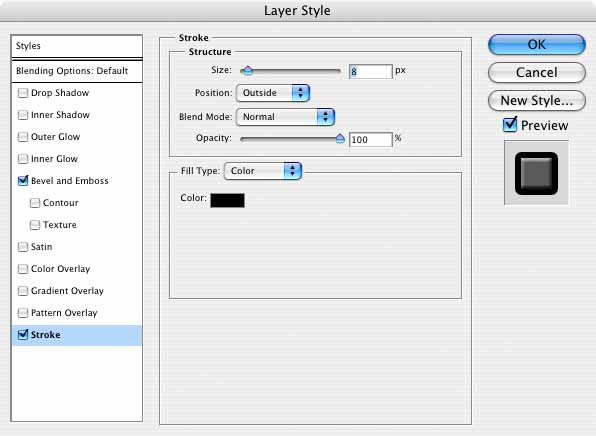 And here's our final result: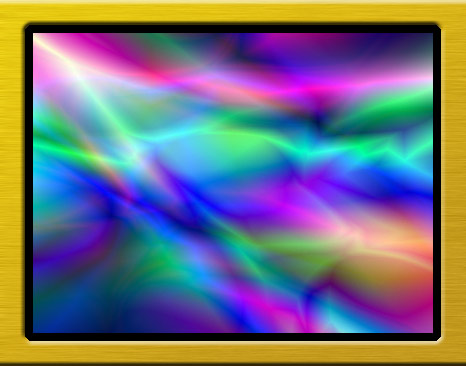 Remember, you can make any color metal frames with this technique. For silver, use two shades of gray instead of yellow. For copper, use two shades of brown, and so on.